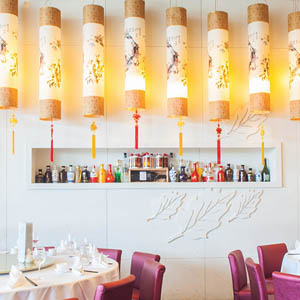 Live Seafood Fresh from Tanks at Gold Leaf
Select your favourite seafood directly from the tanks at Gold Leaf and let our chefs turn them into deliciousness that is like no others.
Our live seafood tanks offer a variety of fish and shellfish, like lobsters, mud crabs, king crabs, snow crabs, abalones, prawns, oysters, scallops and other seasonal seafood options. 100% made to order, you may select how to cook the seafood to your liking – from steamed, deep-fried, stir-fried to baked, and from ginger & shallot, black bean, Singaporean chilli, garlic & butter to Gold Leaf special XO sauces.
At Gold Leaf, we continue adding to our tanks every season and surprise valued customers with the freshest and most seasonal options.